Our Company
German Generator GmbH – Energy for the future
---
Our world is becoming more complex day by day – and thus also the requirements for the energy supply. What was just a few years ago of manageable complexity has now developed into a multifaceted field which demands a great deal of expertise, flexibility and experience. Topics such as the reduction of exhaust gas and noise emissions present new challenges for the modern energy supply industry, which German Generator GmbH meets with innovative solutions from a single source.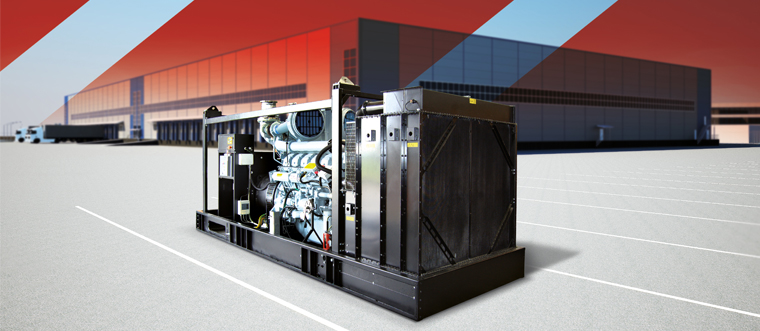 Wide range of products
Based in Düsseldorf, the company is positioned as a full-service provider for energy concepts. The expert team, which is experienced for many years, focuses on power alternators, emergency power units and combined heat and power plants of the latest generation. In addition, German Generator GmbH also specializes in diesel engines from brand manufacturers such as Deutz, MTU, Volvo-Penta, Perkins, Cummins, etc. as spare parts and accessories.
Independence means security
The meaning and purpose of so-called "stand-alone alternators" and emergency power units is quickly brought to the point: devices of this type ensure – for a certain time – independence from the conventional power supply. Today, modern power grids are more common than ever at capacity limits – power outages are therefore not uncommon in comparatively high-powered Europe. The range in the power generation segment ranges from small emergency power units for small and medium-sized enterprises to fully-fledged power grid systems (NEA), which can, for example, extend the production chain of a whole factory. If the current generated in this way is not fed into the public power grid, the expert speaks of the so-called "island operation".
By the way, modern power generation solutions can seamlessly switch between emergency operation and conventional power supply – as operators, you can therefore rely on a constant, uninterrupted supply of energy. Costly production downtimes or reboots of machines are now a thing of the past.
All from one supplier
If you are looking for reliable power generators, emergency power units or combined heat and power plants, you will find a full range of round – the – clock solutions at German Generator GmbH: from the consultation on the current technological spectrum to the sketching of the individual requirements up to the delivery and customer service Task to cover the entire range of services in the areas of electricity generators, emergency power generators and combined heat and power plants. Numerous customers from Germany and abroad already rely on our expertise – and how can we help you?
Always up to date
Innovative enthusiasm and profitability are just as important to German Generator GmbH as operational safety and environmental compatibility. In the European Union, various standards and safety requirements must be met in the operation of power generators, block heaters or emergency power units. We would be happy to provide you with detailed information on the advantages and disadvantages of individual solutions in an individual consultation.